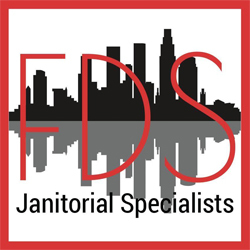 Office Cleaning Technician
Sorry, this job has expired.
Louisville, KY
FDS is now hiring Office Cleaning Technicians in the St. Matthews, Middletown or Shepherdsville areas. These are part-time evening positions. "Easy Hours" in upscale business offices. Perfect for retirees/military vets/supplemental income.

You must have reliable transportation. We are willing to train you.

As an Office Cleaning Technician you will:
• Dry mop, wet mop, sanitize and scrub assigned common areas.
• Dispose of trash, waste, and other materials in a safe manner.
• Maintain par levels of supplies and assists with ordering of products.
• Understand proper use of equipment.
• Sufficient mobility and strength to move freely through the building.
• High school diploma/GED preferred.
• Must be able to communicate effectively (written and oral form).
• Must be able to climb, bend, lift, stoop, kneel, crawl, push, reach and carry, stand for extended periods of time and may be required to move furniture.
• Able to respond productively and to handle additional tasks/projects as assigned.
• Ability to detect odors and see spots and spills.

You can email your resume, which must contain your daytime phone number. Go to the 'Apply now' button located to the right for our contact information!

You can also give us a call. Call only between the hours of 10am-4pm, Monday-Friday. NO CALLS will be accepted BEFORE OR AFTER these stated times and NO weekend calls.

We are an Equal Opportunity Employer.
5:30p-9:30p
Monday-Friday, no weekends
9671